01
One WordPress Installation –
Multiple Languages
Available in both Multilingual Blog & Multilingual CMS versions.
WPML makes it easy to run a multilingual website with a single WordPress installation. Choose languages for your site and start translating content.
WPML comes with over 40 languages. You can also add your own language variants (like Canadian French or Mexican Spanish) using WPML's languages editor.
You can arrange different language contents in the same domain (in language directories), in sub-domains or in completely different domains.
02
Powerful Translation
Management
Available in the Multilingual CMS version only.
Building a multilingual site is the first step. The challenge begins when your clients need to run it. They're going to love you for choosing WPML!
WPML comes with state-of-the-art translation management. You can turn ordinary WordPress users into Translators. Translators can access only specific translation jobs which Translation Managers assign to them.
Alternatively, you can connect WPML's powerful translation management with a translation service of your choice.
03
Multilingual E-Commerce
Available in the Multilingual CMS version only.
WPML lets you easily build and run multilingual e-commerce sites with WooCommerce (using WooCommerce Multilingual). Enjoy complete support for simple and variable products, related products, sales and promotions and everything else that WooCommerce offers.
Running a multilingual e-commerce site with WPML is simple. WPML shows you which texts need translation and builds the complete translated store for you.
Visitors will enjoy a fully localized purchase process, starting with the product listing, through the cart and checkout and even localized confirmation emails.
04
Translation for Theme and
Plugin Texts
Available in the Multilingual CMS version only.
WPML frees you from the hassle of editing PO files and uploading MO files. You can translate texts in other plugins and in Admin screens directly from the String Translation interface.
You'll see where the texts come from both in the code and in the site and translate right from within the WordPress Admin panel.
05
Affordable Professional
Translation
Available in the Multilingual CMS version only.
If you need help with translation, WPML connects you with leading translation services.
Conveniently send content to translation directly from WPML's Translation Dashboard. When translations complete, they appear back in your site, ready for publishing.
06
Works with Most WordPress Themes
Available in both Multilingual Blog & Multilingual CMS versions.
You don't need to do anything special to create multilingual-ready themes. Just use the WordPress API functions and WPML takes care of the rest.
Since almost any theme or plugins that you can find works this way, WPML works smoothly without any effort.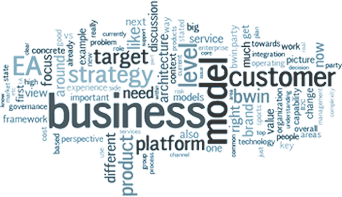 07
Reliable Support and
Proactive Development
We offer support for WPML 6 days per week, 19 hours per day and in 9 languages. WPML support starts from Asia-Pacific morning and ends in US-Pacific evening. We work Monday through Saturday, year round. Sure, we have holidays, but we take shifts and we make sure that your support continues uninterrupted.
When you buy WPML, you buy the peace of mind, knowing that any question you have is answered and every problem you encounter is resolved.
Our development team is proactive and works to ensure smooth operation for your site. We release updates ahead of WordPress versions. We work with other plugin and theme authors to ensure compatibility. We respond immediately to security reports. We care about the stability and performance of your sites and we develop WPML to meet your current and future needs.
WPML is our livelihood. We make sure that you enjoy using WPML so that you keep coming back.
Complete
With WPML you can translate pages, posts, custom types, taxonomy, menus and even the theme's texts.
Compatible
Every theme or plugin that uses WordPress API runs multilingual with WPML.
Dependable
We provide full support for WPML, helping you deliver perfect websites on time.
Compatible With Your Favorite Themes, Plugins and Page Builders
We work with other authors, to make sure that WPML works great with themes and plugins. To ensure ongoing compatibility, we run automated tests with many themes and plugins. We check that nothing breaks when they or us release updates.
New features|Tested
Old features|Tested
Compatible|Tested
Fast|Tested
Secure|Tested
All tests passed
Stable, Reliable and Secure
With almost a million sites using WPML, we take stability and security very seriously. We run full QA before any release. We test WPML on different WordPress versions and with different popular plugins and themes. When a new version arrives, you don't need to worry or stress.
Great for Multilingual SEO
WPML lets you fully optimize your site for SEO in multiple languages.
You have full control over how URLs look.
You can set SEO meta information for translations.
Translations are linked together.
Sitemaps include the correct pages and pass Google Webmasters validation.
With WPML, search engines understand your site's structure and drive the right traffic to the right languages.
Satisfaction Guarantee
We believe so much that you'll like WPML that we're offering 30-days "no questions asked refunds". Buy WPML and use it on your site. If you're not completely satisfied, tell us and we'll refund your order.